The <i>Cycle World</i> Ten Best–winning BMW K 1200 LT was available with an electrohydraulic centerstand as an option. (Cycle World Archives/)
While a power-assisted centerstand might not sit at the very top of your "must-have" list when choosing a new motorcycle, there's clearly a market for the technology. Several aftermarket brands sell variations on the idea and OEMs have dabbled in it as well. One of them is BMW, and a new patent shows the firm has ideas to improve the system on future models.
BMW's powered centerstand was an option starting on the 2004 K1200LT, using a combination of electrics and hydraulics to take the effort out of heaving the heavy tourer onto its stand, but the company is now working on a version of the idea that's intended to be much more natural to use. Instead of a slow, push-button-operated system, the idea is to create a stand that works exactly like a conventional, manual one, but without the effort.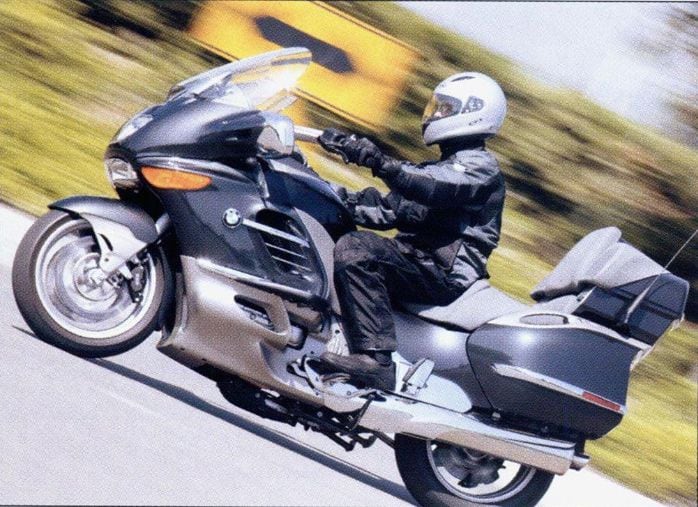 The previous electrohydraulic centerstand from BMW's 2004 K1200LT required the rider to press a button and then wait for the system to slowly jack the bike up onto the stand. (Cycle World Archives/)
While many are sure to argue that putting a bike on its centerstand is a…