Conservatives seized control of a Tennessee county commission this fall in a questionable maneuver known as an election, The Associated Press reported over the weekend.
Far-right conservatives have been targeting seats on local boards and commissions, in many cases to gain oversight of elections. The tensions are playing out in one Tennessee county where a local Constitutional Republicans group now controls a commission.

— The Associated Press (@AP) May 21, 2023
The elected conservatives are wielding their newfound power to govern.
And it's not just happening in small-town Tennessee.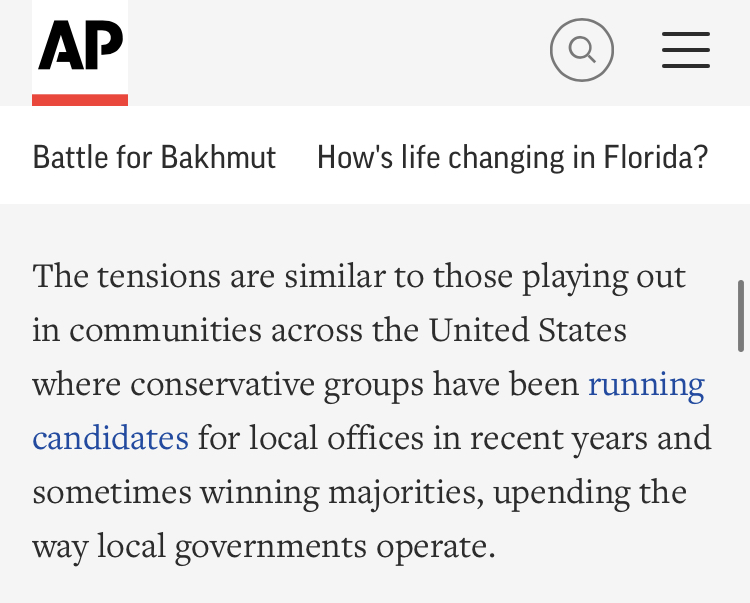 The AP and other media has been sounding the alarm about conservatives participating in democracy—especially conservative parents.
New conservative majorities on local school boards have already altered lessons on race and social injustice in many classrooms. Now some districts are finding that their broader efforts on diversity, equity and inclusion are also being challenged.

— The Associated Press (@AP) February 20, 2022
In several states and districts around the country, protesters have been disrupting school board meetings.

They're opposed to mask policies. Vaccine mandates….