It's not often that a rugged dive watch finds rarified air both in the pages of an adventure novel and in real-world ocean exploration, but Doxa's timepieces have always been built a little differently.
These hard-wearing watches land in both worlds: Maritime explorer and novelist Clive Cussler wore the brand for decades, as did his famed fictional hero Dirk Pitt, who traversed land and sea with Doxa timepieces.
It's a fitting double shot of inspiration for the newly launched Doxa Sub 300T Clive Cussler, which nods to Cussler's legacy on the printed page and as an explorer of countless shipwrecks.
Doxa drew inspiration from that legacy as it revamped the Sub 300T, "which now introduces an artistic and historical look to the series," the watchmaker said.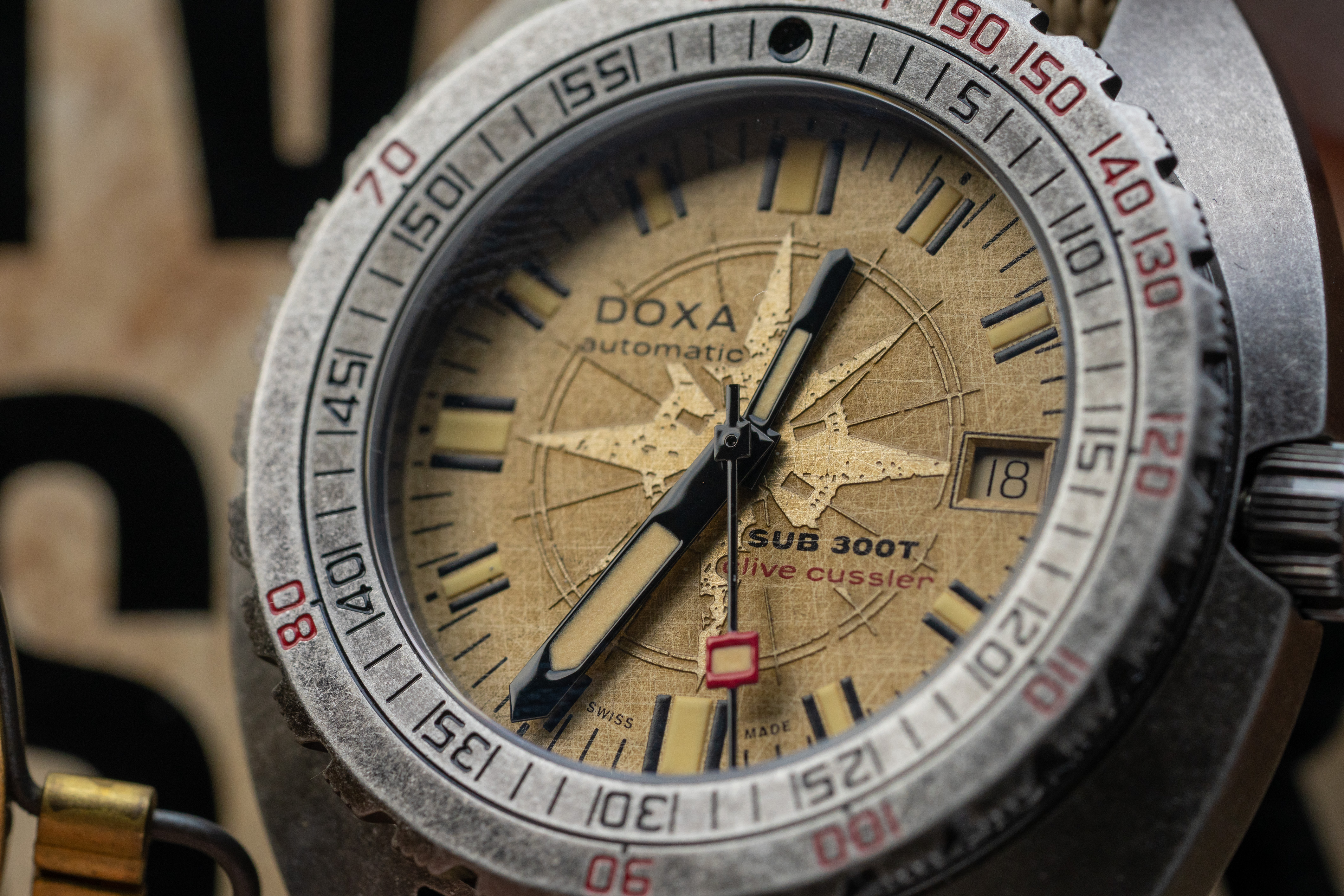 Doxa certainly has a history of crafting bold watches make to go the distance below the surface, including the recently revamped, bold orange Doxa Sub 200 C-Graph II (and the orange dial frequently popped up in Cussler's work).
The watch itself (and a handsome commemorative display box) was unveiled during a lavish event last week at the New York Yacht Club alongside Watches of Switzerland.
Dirk Cussler, who was on…