Kawasaki is bringing back the Eliminator name on a pair of 400cc parallel-twin-powered cruisers. (Kawasaki/)
Kawasaki first introduced the Eliminator name back in 1985 on the ZL900 A1, creating an unusual template of fitting a sportbike engine to a cruiser chassis. In the 21st century, the title has been sidelined, but it's back for 2023 on the new Eliminator 400 and Eliminator 400 SE.
Revealed at the Osaka Motorcycle Show in Japan, the revived Eliminator has been rumored for some time, with two versions displayed at the show. However, talk that the bikes would be 250cc and 400cc fours based on the ZX-25R and ZX-4RR engines proved wide of the mark, as the real Eliminator uses the 398cc parallel twin from the Ninja 400 and Z400, with the second version being a higher-spec "SE" derivative.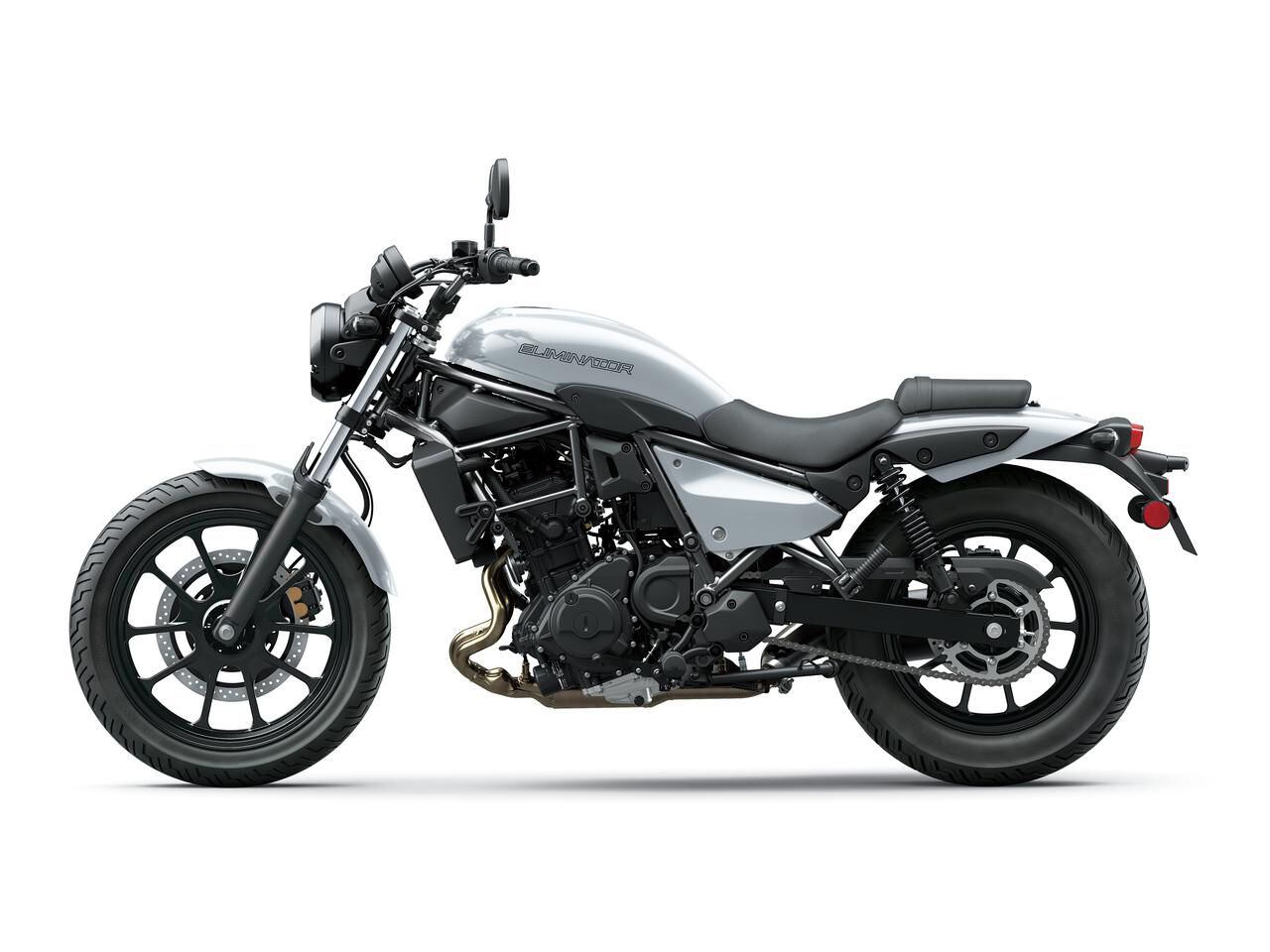 The Eliminator 400 is the standard model of the two and forgoes the windscreen and some features and is listed at a lower price in Japan. (Kawasaki/)
While a 48 hp twin might be a far cry from the 900cc and 1,000cc four-cylinder Eliminators that brought the name to the forefront in the 1980s, the new bike still promises to be a strong contender in a growing market for entry-level cruiser models. Honda's Rebel has been a…