Few things make dogs happier than romping in the surf and sand! But there are some precautions to take so your day comes off without a hitch. Before heading out, check these tips for keeping your dog safe at the beach!
What dog lover doesn't enjoy watching their pup romp in the waves and dig in the sand? It's a trip you'll remember for a lifetime! But your pet friendly beach getaway could be ruined if the day ends with a trip to the vet. Below are a few things to remember to keep your dog safe at the beach.
Keep Your Dog Safe At The Beach
1. Not all dogs can swim.
That's right, the doggy paddle does not come naturally to every dog. In fact, certain breeds like Corgis and Pugs don't swim at all!
To find out if your pup can swim walk him into quiet water, encouraging him to follow you as you go. If he seems eager but doesn't have the skills, learn how you can teach him to swim safely.
READ MORE ⇒ Tips for Teaching Your Dog to Swim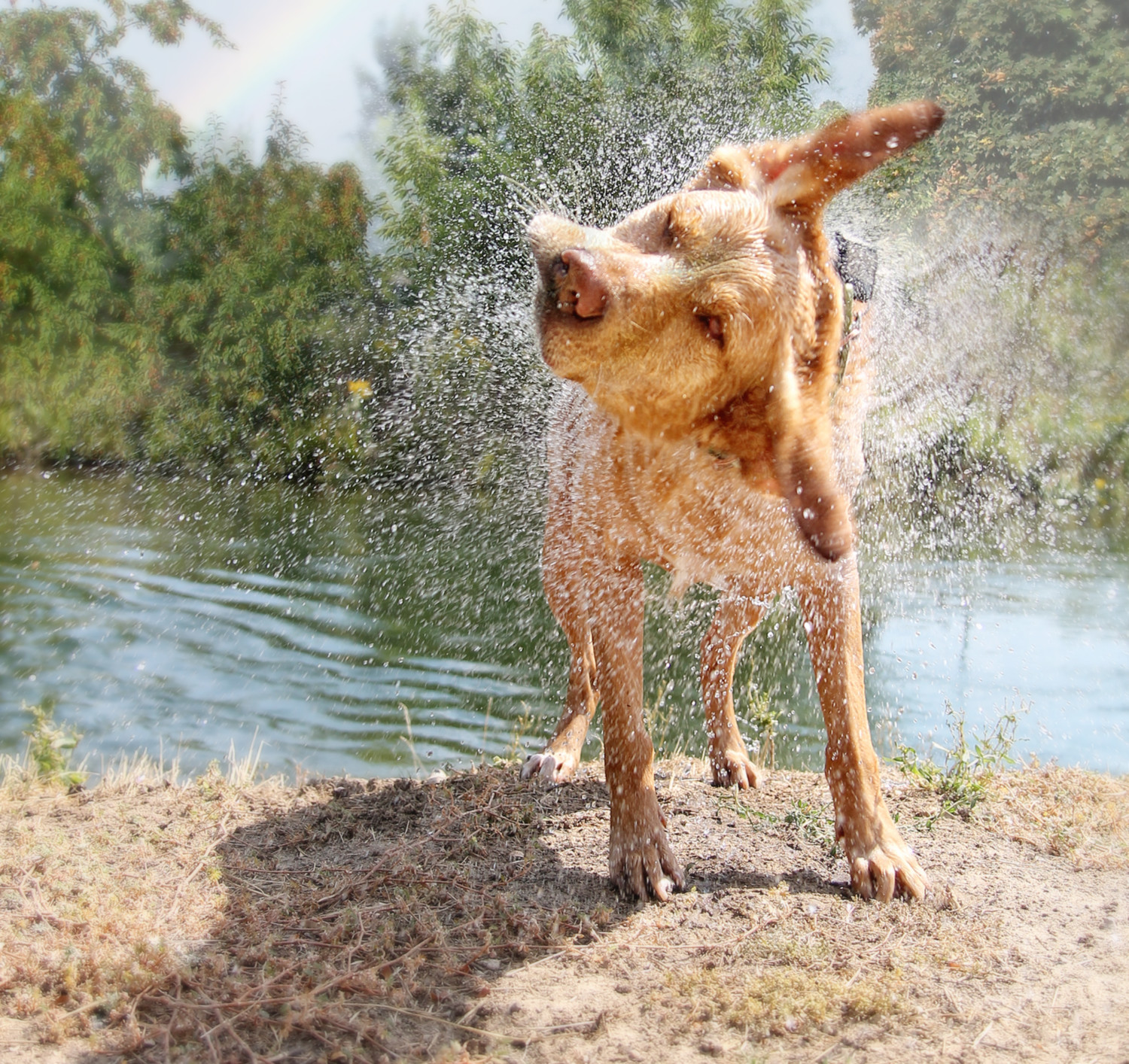 2. Invest in a dog life vest.
Encountering waves, current, or rip tides can quickly exhaust your dog, and that could be deadly. If your dog likes to swim in the ocean, consider getting a dog life vest. When choosing which life vest will work best, look…