One Bad Dog
We all enter the scene in many different ways. Some grow up in a family building cars and trucks, and some are introduced by friends. Scott Harms is no exception; he was introduced to the scene by a friend. Back in 1992, Scott's pal took him for a ride in a lowered Mazda truck, and Scott became instantly hooked. At that time, he owned a 1988 Ford Ranger. This was not a truck for his future plans; his dad sold the Ranger and they went to the Isuzu dealer and bought a 1993 Isuzu pickup.
Home from the dealership, Scott and his dad cranked down the torsion bars in the front and mono-leafed the rear with 3-inch blocks. Years later and many cars and trucks in between, Scott came across a fully built Isuzu P'up that he always wanted. He had the support of his wife, Jessica; she said, "Go get it before it's gone."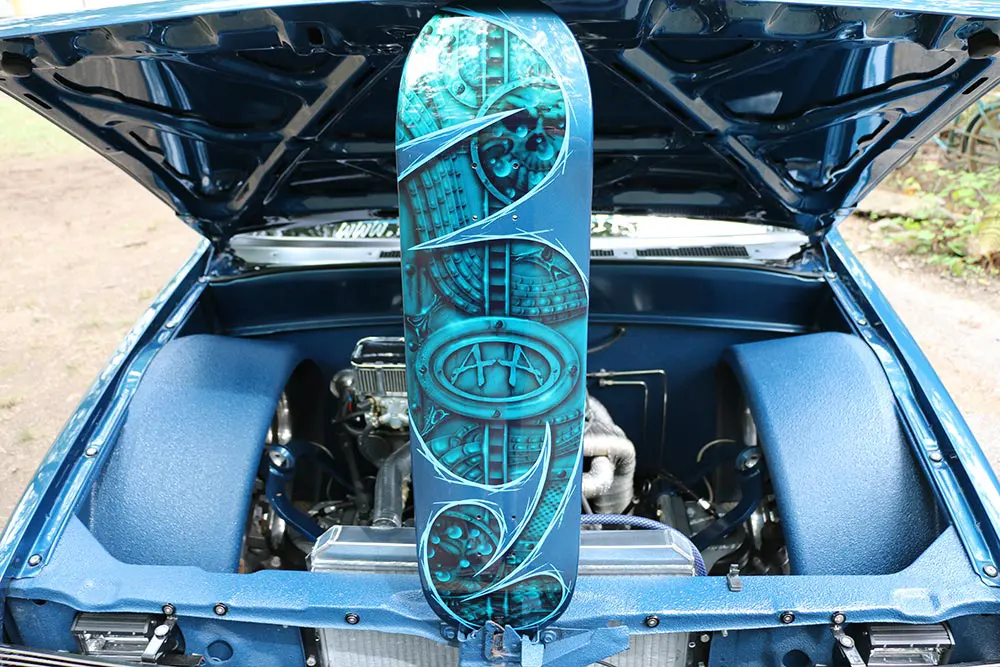 DOWN, BOY!
Since Scott is a dog breeder, it was only fitting for him to call his truck "P'up Money," a great little play on the Isuzu P'up and his occupation. Scott had to add his own touches to make it even better.
Ashley and Daniel Callahan, the truck's original builders, fabricated a custom ¾ frame built from 2×3 square and round tubing. Everything on the frame was smoothed…