The need for speed takes on an entirely new meaning when you translate sleek, road-ready design into a sharp timepiece, as Porsche Design has done with the new Chronograph 718 Spyder RS. There's a bit of a catch, though: The racy watch is available exclusively for buyers of the equally speedy Porsche 718 Spyder RS—the meanest Porsche Boxster to date.
Porsche Design is certainly no stranger to auto-inspired timepieces, and there's perhaps no accessory better suited for putting the pedal to the metal than a watch that's built to go the distance.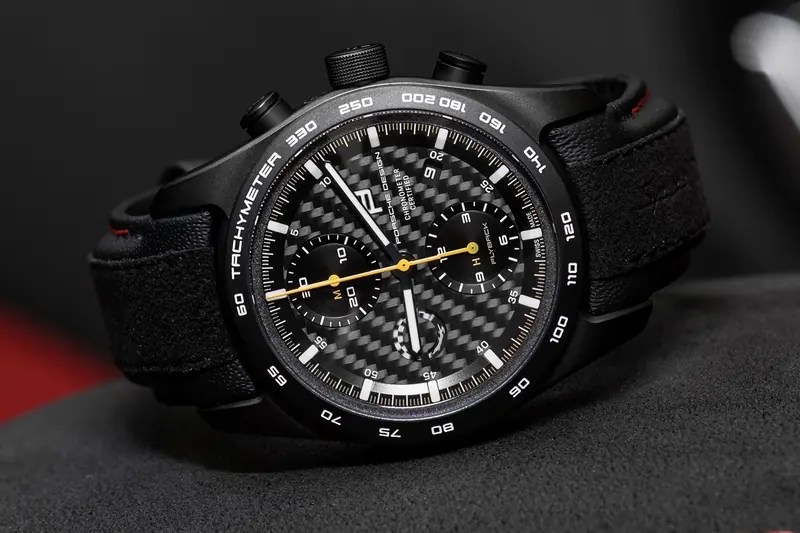 The Swiss-built watch (made exclusively at Porsche Design's factory) is loaded with design touches that have "been precisely matched to the new vehicle," including a rotor on the caseback designed to look like the Spyder RS wheel.
The timepiece was also precisely designed to mirror the driving experience, according to Porsche Design, as it should "evoke pure emotion when the wearer looks at their wrist."
That makes for an impressive and investment-worthy experience, no?
Scratch-resistant sapphire crystal, finished with a seven-fold anti-reflective coating, tops off a case made…